Water Slides 💦

Unfortunately, we can not lease a water Slides to you at City or County parks!

Wet inflatables are not allowed on its premises.
---
Please note:
The displayed rates do not include any taxes, delivery fees, or optional charges that may be added later in the checkout process.
---
Generators Are Not Included With Rentals And Must Be Leased Separately!
Water Slides rentals in Tampa offer a fun and exciting way to beat the heat and enjoy the water with family and friends. Whether you're planning a birthday party, corporate event, or just a day out on the water, our water inflatables are the perfect addition to your summer plans. With a variety of options including water slides, bounce houses, and obstacle courses, there is something for everyone to enjoy. Our rentals are safe, clean, and easy to set up, making them the perfect choice for any event. Book your water inflatables rental today and get ready to make a splash!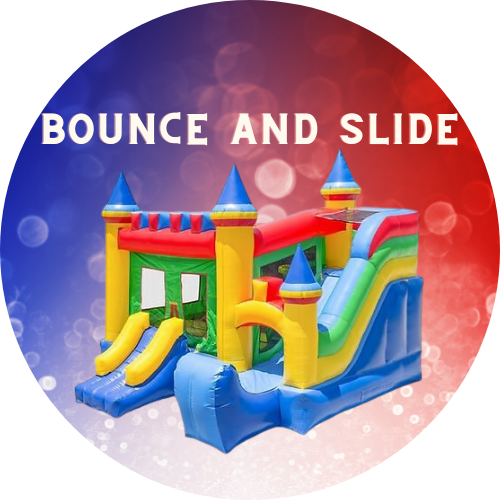 Bounce & Slide Rentals
Bounce and slide rentals go great with water slides for your kids to bounce and have even more fun. Our rentals are always cleaned and sanitized for you to have a safe fun party in Tampa, Florida. We can't wait to see you for your next amazing party.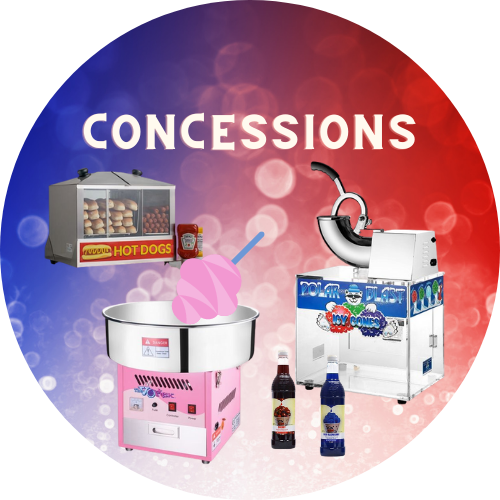 Concession Rentals
Rent one of our fantastic concessions to have a delicious snack for after having fun on our water slide rentals. Sno-cones are a perfect pair with a water slide rental on a hot day in Tampa, Florida. Click the link below to see our fantastic options for concessions at your next party.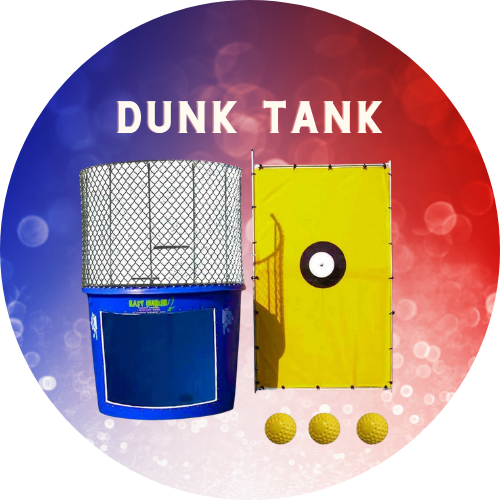 Dunk Tank Rental
A dunk tank rental is a great add on to your water slide rental. Your guests will have a blast dunking friends and family and flying down our water slides. Dunk tanks are a safe fun way to beat the heat in Tampa, Florida.


Water slide rentals
Water slide rentals are perfect for impressing your party guests. Most people are not aware that you can actually rent water slides. However, we are here to prove that you can. Our water slide rentals are perfect for backyard parties, community events, and fundraisers. We offer a nice selection of water slide rentals to choose from that are great for any occasion. When it is hot outside, a water slide rental is where it is at. Imagine your child's face when they see a giant water slide in their backyard. These water slides soar up to many feet in the air and will have the kids squealing with excitement.
Don't give your child a pile of gifts that they will forget about in a year. Give them something they really want and will remember for a lifetime. Experience gifts are the best kind! They will be talking about the time you got them a waterslide for their birthday or the last day of school for years to come. Our water slide rentals are always a great addition to an inflatable carnival as well. All we need is power in the form of electricity and a hose. The water for the water slide rentals comes in the form of a hose. These are simple setups that can last for hours.
If you are tired of your kids telling you that they are bored or if they have bothered you long enough, get them a water slide rental for the day. They will be entertained for hours and you'll have time to get other things done. Or, why not take a day and enjoy it as a family. Invite some friends over and have an impromptu party for no reason.
Party Rentals
Why do we always think we have to have a reason for a party? Have a party so you can see your friends and enjoy each other's company. Did we mention that we deliver these rentals to you? That's right, they may be heavy and awkward but they come completely delivered and set up in your party area. We do ask that you take the time to measure the party area and ensure that you have enough room for the party rental of your choice.
There should be a nice four-foot-wide path to the area that you want the rental and preferably no stairs or steep hills. While you are going to hauling these heavy monsters, our team will and they can get really heavy, depending on the model. We are happy to do this for our clients and ensure you will see nothing but professionalism coming from our team members. We have set up countless parties with ease. This is what we do, day and day out.
If you are looking to throw a party that people will remember, why not add water slide rentals to the list? Water slide rentals are a fun way for the kids to have a great time as well as adults. They are easy to rent, simply go online or give us a call. If you are looking to have more than one water slide rental, then you will need more than one hose. This presents a problem in some cases, however, we also have other rentals such as bounce house rentals to choose from. The water slide rentals can also be made into dry slide rentals as well. You have many choices here and they are all delivered right to your party area.
Inflatable Rentals
When you are done, we will be back out to pick up all the party rentals that you have chosen. We will tear them down and bring them back, you don't have to lift a finger. After everyone is done on the inflatable we sanitize them for storage. This ensures that everyone gets a clean water slide rental delivered each and every time. Our units are replaced as they age, so you don't need to worry about getting old and faded looking rental like some of our competition. We believe that our water slide rentals are a reflection of our company and should look exactly as you would expect from the images on our website. We work with clients that are throwing parties in the backyard to those that are having huge events.
If you are overwhelmed by our selection of party rentals, give us a call. We have set up 1000s of parties and have seen what combinations many people choose for the various age ranges. We want you to enjoy your party and not have to worry if there is enough for guests to do. It is important to take into account the number of guests you are planning on having too. You don't want one bounce house for 200 guests as that would mean a lot of waiting around and most likely people leaving. Be sure you have enough activities at your inflatable carnival too. This is a balance and we can help with that.
Setting up inflatable carnivals.
Having set up 1000s of parties means that we have seen 1000s of setups and know what is popular and what works. We have been doing this for several years now and plan to continue to do it for several more. During this time we have grown our selection and also determined what is popular and increased the inventory in those areas. We want to make the parties the best they can be with some amazing water slide rentals as well as other inflatable rentals. We take our business very seriously and it shows with our promptness and attention to detail. If you are looking to throw the party of a lifetime or a simple birthday party we can help. We are happy to assist you in figuring out which water slide rental will be good for your personal guests.
Don't have a hose? Not a problem. Our water slide rentals can be used as dry slides as well. Or you can find some bounce house rentals that might meet your needs. If you are having trouble finding someone that will fit into your backyard, try your front yard. We have set up inside yards too. Our water slide rentals are quite large, so we do ask that you measure before renting.
Remember, have fun, and stay safe. We are simply a phone call away. Call today!