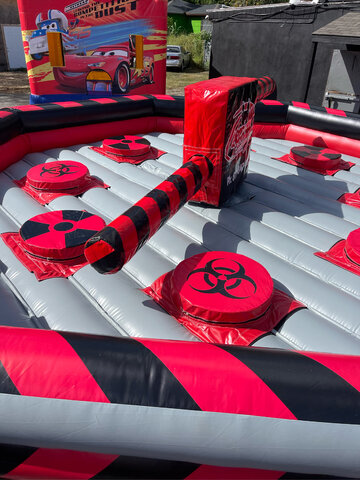 Inflatable # 62 "Total Meltdown"




This item is currently unavailable.

We now have our Toxic Meltdown inflatable! This 8 player action game puts your endurance, speed, agility, technique, reflexes, and reactions to the test. In a game of survival, 8 players will do anything to avoid the two spinning arms, including ducking, dodging, jumping over them, and more. Your gathering will become a skill- and balance-based, adrenaline-fueled party as a result.
More details below: