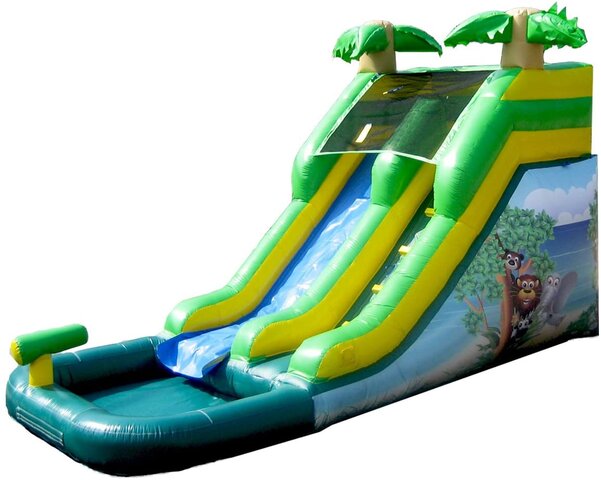 Inflatable # 19 "12' Safari Water Slide"
Actual Size: 20 X 10 X 11




12-foot Tall Safari Slide is a fun way for adults to interact with kids. The slide is also a perfect attraction that takes any birthday party, family gathering and company event into a whole new level of fun.
Entrance includes a ramp side guard; a water sprinkler with Hook & Loop Fastener loops; a roof includes emergency exit. There is no shortage of entertainment with this unit.