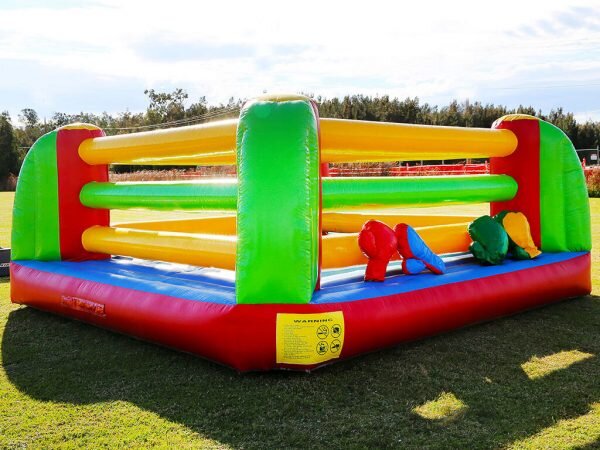 Inflatable # 4 "Punch Out Boxing Ring"
Nothing is more fun than going toe-to-toe with family and friends! This 18 x 18 Boxing Ring Allows you to duke it out with The people you care most about. Our inflatable boxing ring is really big and looks just like a professional boxing ring.
This boxing ring is much larger than most other boxing rings and comes with 2 big boxing gloves and headgear this sports themed bounce house is fun to play and hilarious to watch ringside. We recommend the interactive Boxing Ring for teens and adults.