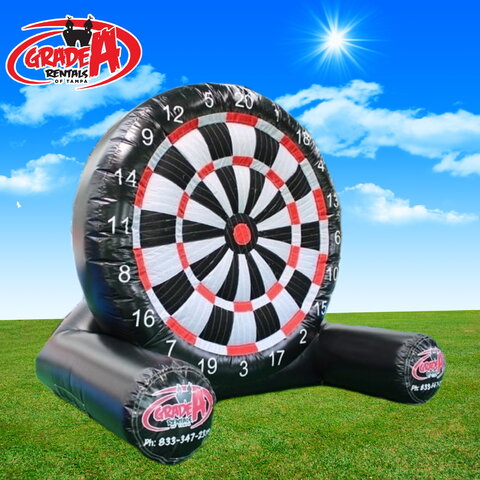 Inflatable # 63 "Soccer Darts"
Hey, all you soccer fans, here's the game for you. It combines soccer with darts as you kick a velcro-covered ball at the HUGE 14ft dartboard and see who scores the highest. So challenge each other to the Big Dart Throw game, and be the hit of your next get-together. Also great for a soccer league and team parties.
Great for smaller and indoor spaces. It can be used for team building, staff parties, youth group challenges, and many more!