Bounce House, 2 Tables, and 12 Chairs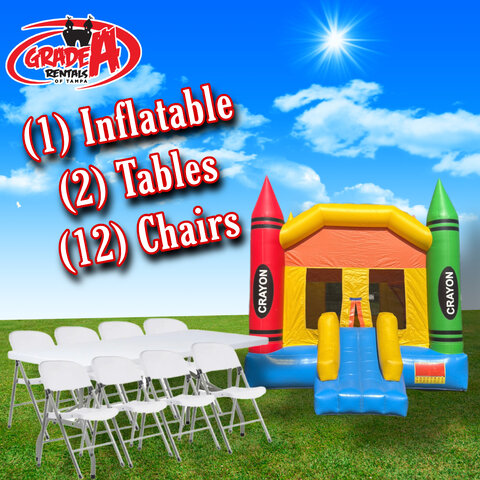 Upgrades to get a banner bounce house or any other bounce house are not permitted for specials and package deals.
Package A is perfect for your next outdoor event or party! This package includes a colorful and fun bounce house for kids to jump and play in, along with two sturdy tables and 12 comfortable chairs for guests to relax and enjoy some food and drinks. The tables and chairs are easy to set up and provide a convenient space for guests to eat and socialize. With Package A, you'll have everything you need to make your event a success!